Tips for a restful sleep.
How do you unwind after your day?
Evenings for me are one of my favourite times of the day. If I'm honest, I love mornings too with sunshine and bird song but there's something beautiful about evenings.
The darkness brings softened light and a slower pace to the day. An opportunity to unwind, cuddle up on the couch with soft, furry cat and a moment to discuss the day with my husband.
Putting renovation tools and laptop aside, enjoying a meal and changing into comfy clothes, evenings for us are quiet and peaceful.
We don't have children to tuck into bed after they clean their teeth and say their prayers, but we do have each other and our days are still beautiful and filled with wonder.
I've discovered that filling our home with beautiful acoustic worship music creates a calmness and tranquility that prepares me for sleep. You can listen here to 'Healing' by Dan Musselman. I've sent this to so many of my loved ones to bring calmness to their day. Dan creates many videos filled with uplifting and beautiful piano music.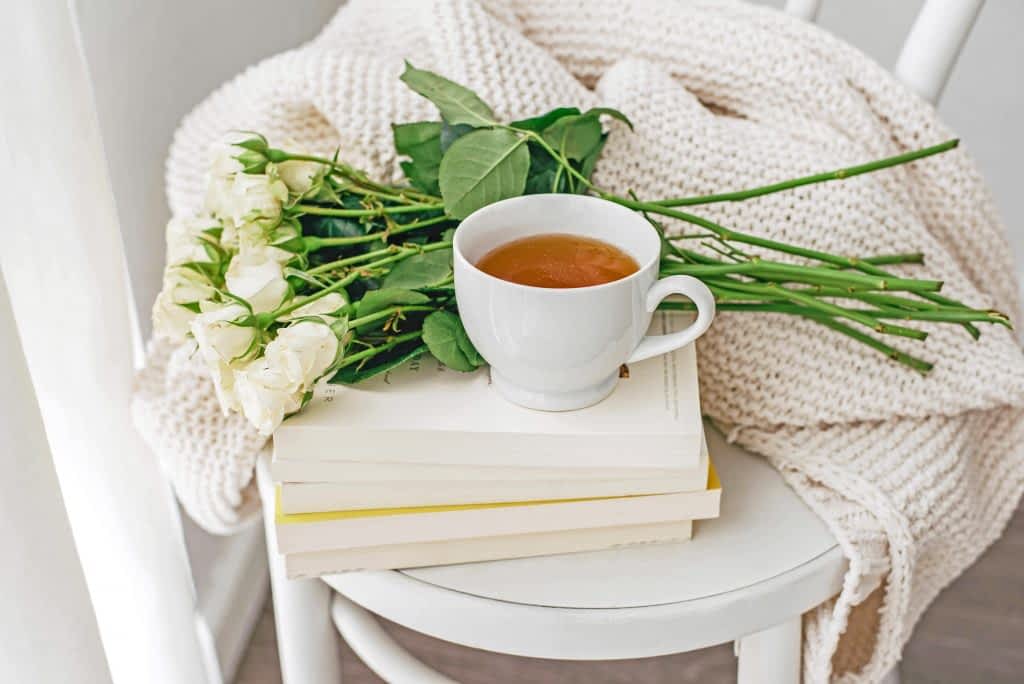 Being intentional in the way I spend my evenings has improved my sleep and created a beautiful rythym of rest in my every day.
This didn't come naturally for me and I've had to create delightful habits to benefit from peaceful nights and lovely sleep. These tips for restful sleep have made such a difference though.
Living with chronic illness has meant that many aspects of my life aren't in my control. Infertility, pain that rises when unexpected and conditions that lie unseen.
However I'm thankful I discovered that I have control over many aspects of my life;
How I respond to life's challenges
Beneficial habits I create
Choosing gratitude
Being kind to others
Praising God in the calm waters and during the storm
Creating delightful habits for me starts with why they're important in my life.
Exercise is a priority so that I age gracefully with strength.
Nourishing my body with gorgeous food helps to improve my symptoms and live life flourishing.
Creating beautiful bedtime routines allows me to reduce stress, wake up joyful and be present in every day.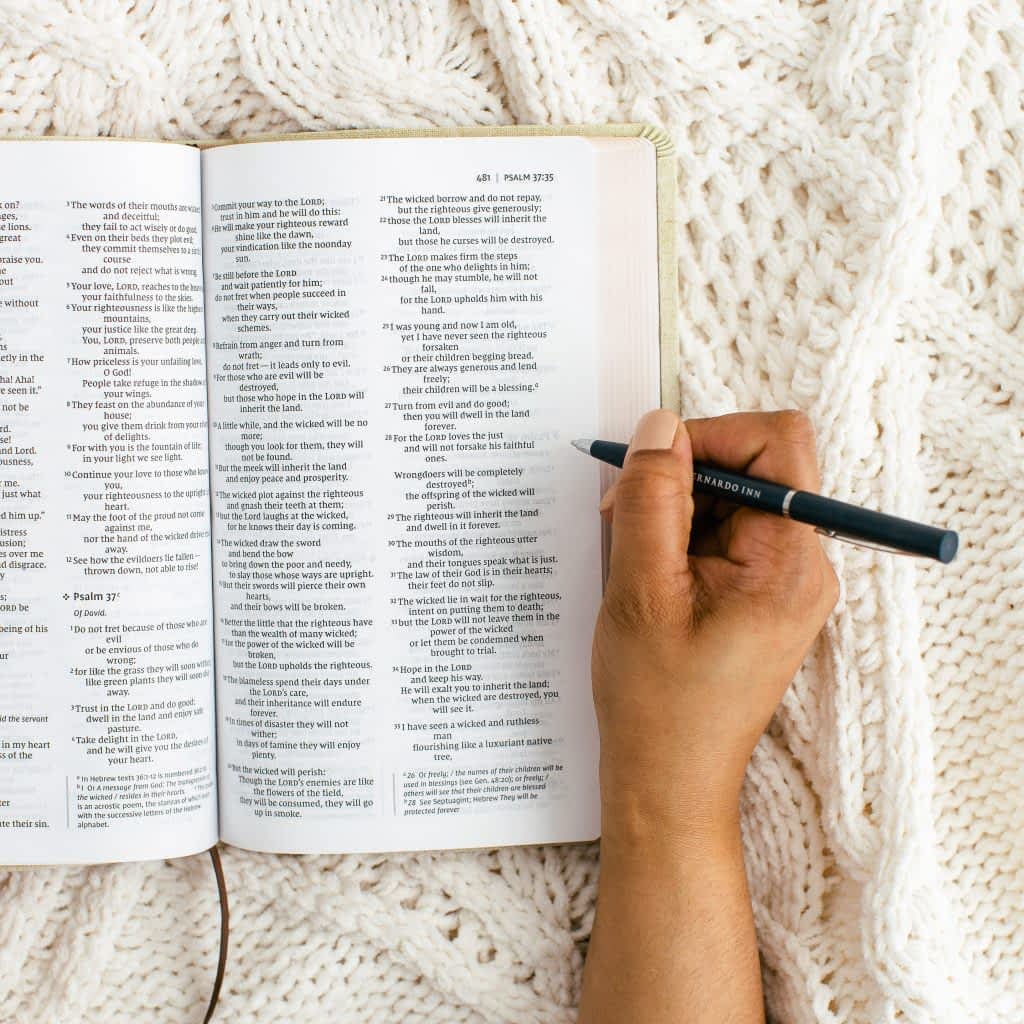 When you think about the changes you want to make in your life, what is your Why? What motivates you to live joyfully nourished?
Spend some time discovering your vision of health and why sleep, nourishing and moving your body and creating a sanctuary in your home are important to you.
Take out a journal or piece of paper and pen and spend some time being present today, considering why you want to change and how this will benefit your mood, health and life.
Old habits flow naturally but new ones take energy and effort to change. Creating new habits using these tips for restful sleep has made an incredible difference.
And it's worth your while.
How can you create healthy habits that nourish you and fill you with joy?
What practices can you incorporate into your day that bring you peace?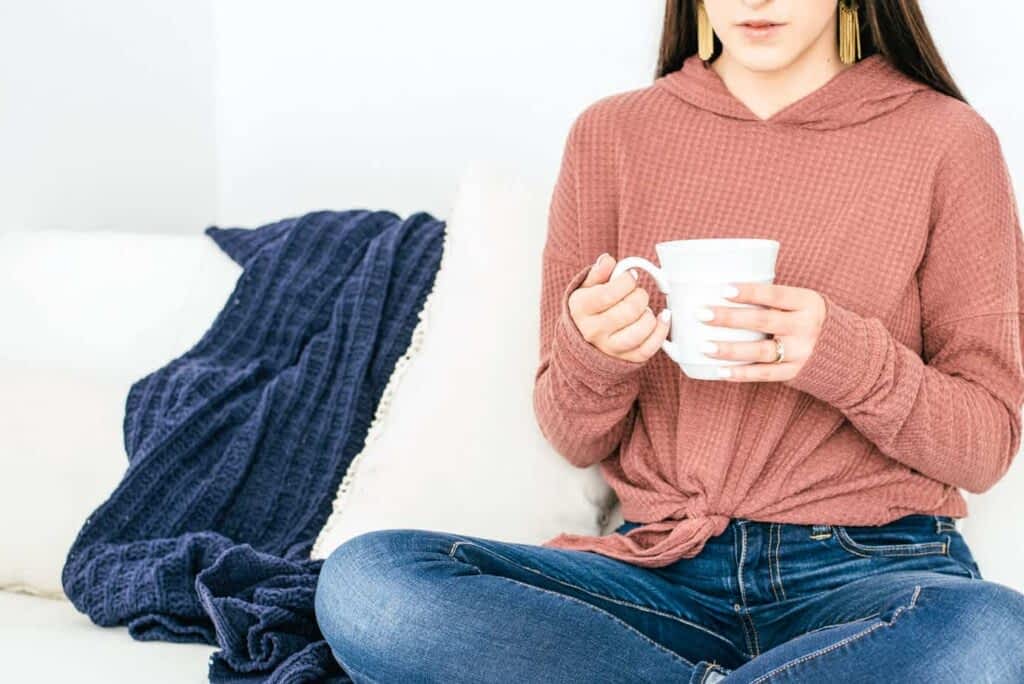 I love soft lighting. It's natural, calming, peaceful and beautiful. I find that my salt lamp creates a lovely cosy warmth that I adore. So I have it on most of the time and in the evening it gently lights the room.
Sometimes my endometriosis means that I have pain during the day, so I love allowing time in the evenings to exercise.
Flexibility in my routine helps me relax and gives me space to be gentle on myself. I now use a cycling indoor trainer and often I exercise in the evenings.
Warm, tired legs, enjoyment from working out and time to cool down before an evening shower. This often works for me and allowing myself the option to exercise in the evening gives flexibility when living with chronic illness.
Rather than sticking to a rigid routine, I incorporate different beautiful elements into my evening to create variety and relaxation.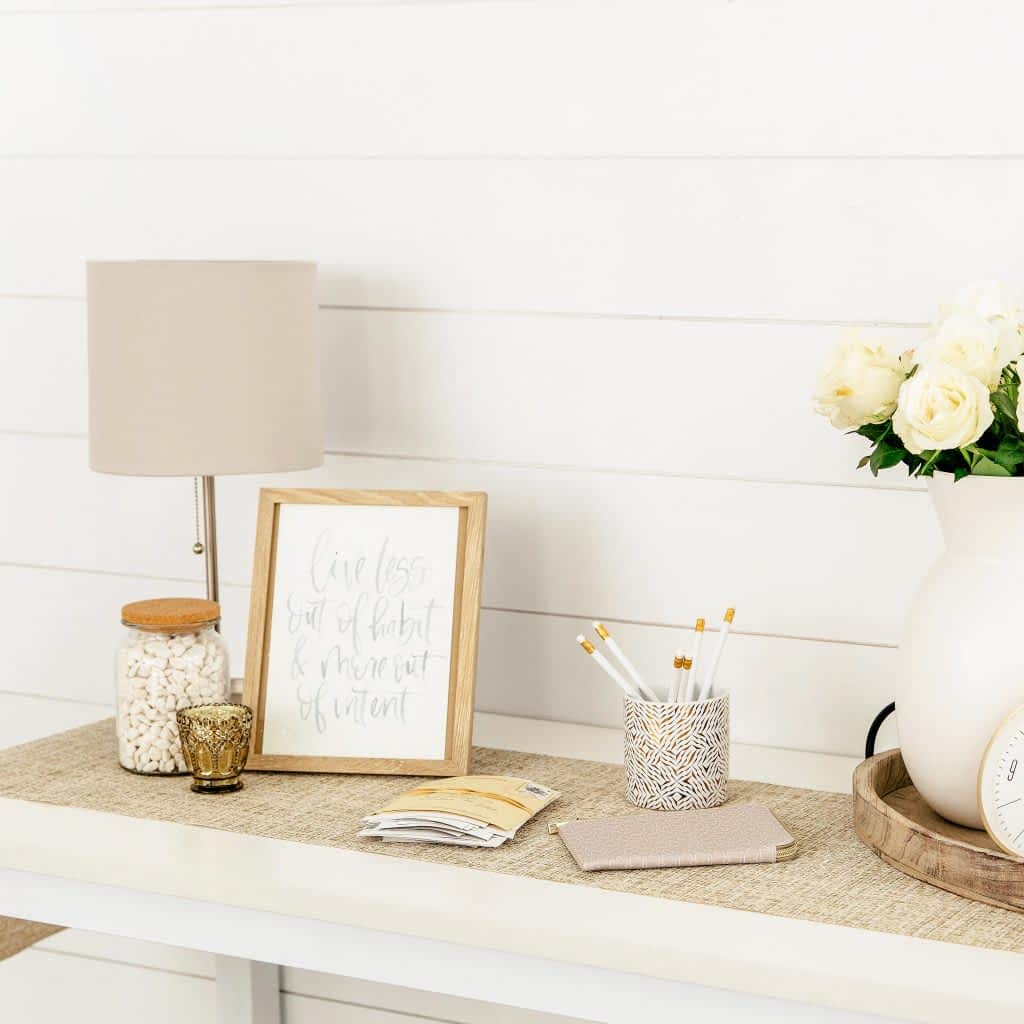 Soft lighting
Gentle music
Essential oils diffusing or on my pillow in the evening
No caffeine after 5pm
Lovely discussions with my beloved
Time to read in bed before turning out the lights
A beautiful program about cycling, God's Creation or a Biblical teaching watched with my lovely husband.
A cup of hot herbal tea
Blankets to put over my knees and cuddle up under
Charging my phone downstairs so it's out of sight before sleep
A selection of Christian books by my bed to choose from each night
A warm shower to relax and wash away the work of the day
Softness and cuddles with our cat
Prayers to the Father of gratitude and praise
Planning the next day in my gorgeous diary
Creating space in the day for dinners and phone calls, evening walks and movie time allows me to relax.
Choosing from my selection of favourite ways to relax creates delightful habits while being gentle in how I spend my time.
What gorgeous ways can you relax in the evening?
Journalling your hopes, prayers and thanks
Evening walks with loved ones to discuss dreams and life
Reading stories to your children
Emailing a dear friend, or putting pen to paper and writing a letter
Creating something beautiful with your hands
Listening to your partner share about their day
Reading delightful words that bless your heart
Our lives are different and you have your own ways to unwind, relax and enjoy the evening hours.
So if you struggle to fall asleep and feel exhausted the next day, spend some time during these isolation moments, discovering ways to incorporate peace and calm into your evening.
You will likely find your days more joyful and you'll look forward to creating your own lovely sanctuary at home.
God bless sweet sister,
Now's the time for that hot cuppa, your journal and being intentional about your Why? and discovering your own peace-filled evenings.
For more tips to improve sleep and reduce stress check out this blog post here.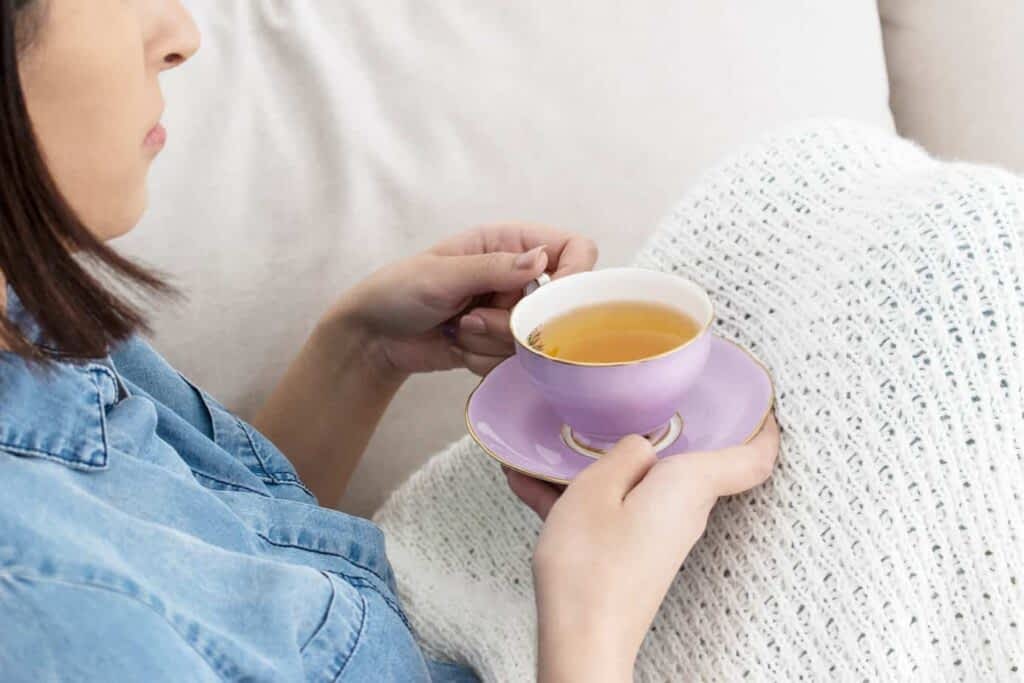 For inspiration, tips on healthy living and joyful encouragement: You can find plenty of the good stuff on the Joyful Morning Wellness Blog Page by clicking here . For Coaching advice on living a healthy nourished life you can discover motivation here. The Joyful Morning Wellness Podcast show can be found here too. A place filled with gratitude, grace and motivation to live a joyful, nourished life.
Are you ready to live your vision of wellness?If you are ready to take the next step and develop strategies to create gorgeous habits that will nourish your body and soul contact Rebecca at Joyful Morning Wellness for Coaching Sessions here or find the contact details over at the home page here.