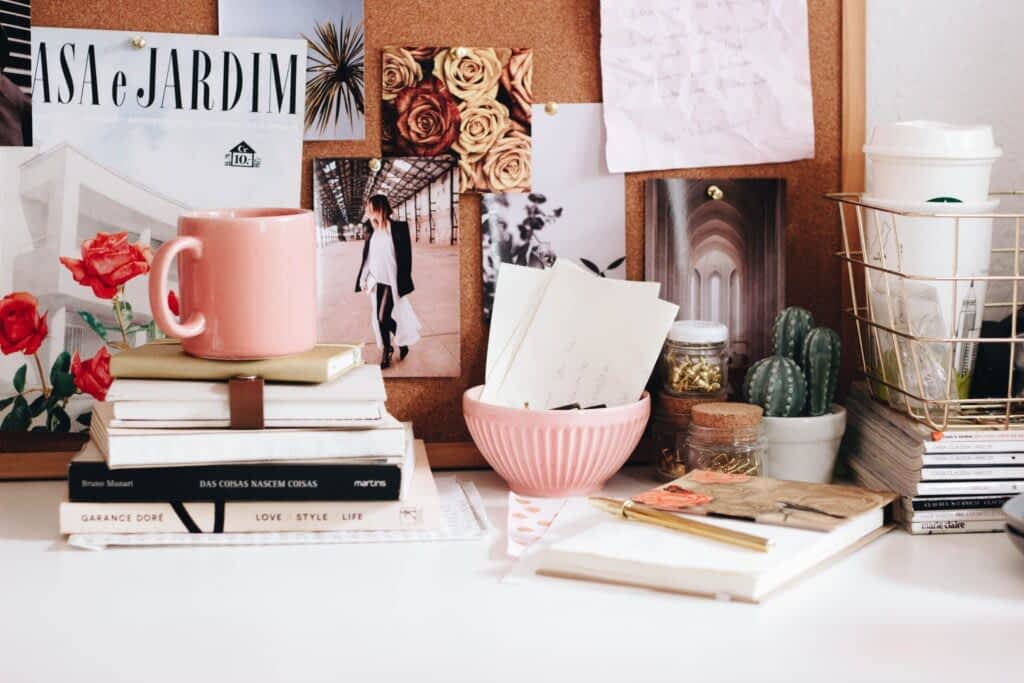 I'll relate all of my tips to one of my goals, which was to become more active.
Your goal could be any number of things, so keep your goal in mind when I share my story.

Let's discuss values.

What's important to you? What provides meaning in your life? Think of it this way; God willing if we live to be 80 or 90 years old , when we look back on our lives what will truly matter?

Of course what is Important to us may change throughout our lifetime however our essential values, those things that are integral to who we are will likely be similar throughout our lives. So have a think about what matters most to you. Some ideas to consider are family, loved ones, community, faith, kindness, gratitude, health etc.

These elements become a part of us and they help to direct our focus And recognise what is truly important. Living out Kingdom driven lives, where we allow the will of God to direct our path Helps to establish values that have eternal meaning.
What does it look like when we relate the Kingdom of God to goal setting?
It transforms so many things. When we consider our values in light of eternity it helps to bring our goals into focus.
Getting fit is no longer about the way we look, the way we appear to other people. It takes on a new depth of meaning.

Health, as far as we have any control over become something to nurture, spend time on and prioritise. Now, of course, I recognise that there are conditions, illnesses and diseases that can prevent us from living healthy lives and I am not speaking of these.
I am however saying that where we have the ability, we have a choice.

I'll explain what I mean.

I have stage 4 endometriosis. In the past, this has meant that I have lived with often Debilitating pain which made it difficult to do normal everyday things.

For years my husband had been encouraging me to exercise. He wanted me to be healthy and strong and for so many years I resisted. I didn't understand how exercising would make me feel, And I didn't realise the benefits that I would experience.

Fast forward to today and I now regularly go for walks or ride my bike or stretch and
I am the fittest that I have been since I was a teenager when I did Irish Dancing.

Being healthy started small. It started by changing my diet which I will talk to you about in an upcoming episode. It started by cutting out processed food and eating gorgeous natural wholesome food. Then there was removing chemicals from my routine and using natural products.

Last of all there was exercise. I resisted. I thought that because I am small, exercise wasn't really important; how the years have changed me.

I didn't really understand how wonderful it was until I took that step and started making changes. I've learned a lot over the years. A lot of it was prompting from my husband, prayer to help me change as well as realising the amazing benefits that I experience from exercising.

I still have endometriosis and I had surgery last year but I am the healthiest I have been in almost 20 years.
Understanding that eating well and starting with gentle exercise, increasing to riding long distances allows me to live out Gods call on my life as best as I am able.

It really did start small. It started with baby steps. I still remember going for my first bike ride as an adult after many years. I think I only rode a few kilometres. I cried because I was scared of the traffic and I wanted to go home. I felt like I was making myself do it and I probably was.

I tried a few times but I remember being very anxious and not really enjoying it a whole lot to begin with. Then something changed. My husband and I moved from a very busy part of the city to an area close to the river and surrounded by parkland. I still had to ride on the road for a short distance, but it was a designated bike path and
I felt a lot braver.

We only had to ride for about five minutes until we arrived at the river. From there we had a dedicated bike path for many kilometres. It was then that I discovered the beauty of cycling and now it has become my thing.

I love exploring new places, I love the feeling of the wind in my hair, I love going fast, listening to the birds and challenging myself. I love that I overcame my fear too.

I almost never realised how amazing it was because in the past I gave up when it seemed too difficult. I didn't push through, One of my goals was to exercise, but all I saw were barriers.

I had tried all kinds of activities but never discovered the right one for me. It helps that my husband loves cycling but he went on his own for many years because I was incredibly reluctant.

So how does this relate to values?

In a few ways. One of my values is the importance of my marriage. Over the last few years my husband and I have both adored riding together. It is something that we share, we support each other and we get to experience so many blessings out on the road or on the bike path.
We have travelled to different countries and made it a priority to go cycling there together. And I wouldn't change that for the world.

Another way that it relates to values is my faith in God. Being fit and active while living with a chronic health issue gives me the best opportunity to have strength to do what God has called me to.

Of course, I still have difficult days and I don't exercise every day but I'm thankful that I started and every step I take makes me stronger physically.
In the past my endometriosis was so severe that I struggled to walk to the letterbox and some days I spent most of my time in bed.

When I look back to those days and then see where I am today I see the faithfulness of God. I could not see where I would be today, I couldn't see that I would be getting up this morning and going for a ride at 6:30 am for over an hour.
I never imagined that I would have ridden so many kilometres (this month over 180), seen amazing scenery and explored beautiful places.

So exercise for me has actually strengthened my faith because it's not just about burning calories, it's about taking those first steps in faith into God's will for my life.

Of course, everyone's situation is different and I understand that there are often reasons out of our control why we aren't able to be active in the way we would like to be. However, where we have the ability and the means it is beautiful to take the opportunity and take those first steps because you never know where they will lead you.

Now your goal may not be related to exercise, it could be to eat well, to spend more time with family, to learn to play a musical instrument or anything else.
Whatever it is, have a think about how your goal relates to your values.

So my tip would be to write out what's important to you, what do you place the most value on in your life? How do your values relate to your goals? If you discover that, you'll be well on your way to setting goals that you are more likely to achieve.

The next tip for achieving your goals;

Discovering your why?

Why do you want to achieve your goal? This could be nutrition, exercise, sleep, stress management, work life balance or any number of goals.
Spend some time working on your Why? By this I mean, why do you want to achieve your goal?

What motivates you? What will get you out of bed ready to take on the day? Where do you want to see yourself in a months time, years time, five years time, longer term? What is important to you?

Take some time and write these out. Are you starting to see a pattern, do you see recurring themes or does something in particular stick out to you? Write that down too.

Everyone's Why is different.

For me, I Look ahead and see the woman that I will be if God willing I live to be 80 or 90 years old. I would love to be going for little walks, to be riding my bike and most importantly to be surrounded by loved ones and contributing to their lives.

I would love to be able to look back on the life that I have lived, the life that God gifted to me and to know that I have used my days well. I would love to be able to look back and recognise that I had taken diligent steps when I had the time to build up strength, To make my heart healthy and to have eaten food that nourished my body.

It's not just about the exercise though, as always. It's about looking back on the life that I lived, the places that my husband and I explored together, the sunshine that danced on my skin, and the gorgeous birds that filled my ears with this song.

I would love to have a lifetime of memories to enjoy in my older years. So that's my big Why? That's what encourages me on those days where I'd really rather not.

Another reason that exercise is so important to me is that I was born with congenital hip dysplasia and had no hip socket and very little head of femur when I was born. So for me personally I know that to be able to walk in my older years I need to strengthen my hips and my legs now.
I may only be in my mid-30s but I'm grateful to be starting to build that strength now. Plus the added benefit is that I get to enjoy a lot of beautiful rides right now and be present in the moment, which is just so gorgeous.

So what's your why? What will encourage you to reach your goals, to take those diligent little steps each day towards whatever your goal might be?
Take this opportunity now if you can to write down your why? Spend a little bit of time to think about it.
Just as your values will help to give a firm foundation to your goals, your why will help to set your vision and to keep it set.

My last tip for the day is to have a think about who inspires you. In relation to your goal, who is it that is already achieving It?
Who do you see around you in your life that is taking those steps, that has overcome those hurdles, and who is making the most of the gift that God has given them?

In relation to my exercise goal, my inspiration is my uncle Jim. My uncle turned 80 this year and while many People his age are slowing down I think my uncle is speeding up. My uncle is an avid cyclist. For his 80th birthday, my cousins bought him a new electric road bike and I just think that's so cool.

Not only does my uncle love cycling but we follow each other on Strava, we give each other Kudos And we encourage one another while he lives in New Zealand and I live in Australia.

And I just think he's amazing.

The longest ride that I've ever been on was 90 km. My husband and I rode out to the coast and back again and then around the city in preparation for the tour de Brisbane that we rode this year.

Uncle Jim rode over 100 km on one of his rides this year. So from my perspective, I need to up my game. No, I'm kidding, I'm happy with 90 and if I ever reach 100 km then I'll definitely celebrate.

Watching from afar as my uncle continues to clock up k's on Strava is just the best thing.
He rides many times a week and he is my inspiration.

When I'm 80 Uncle Jim I want to be just like you. Thank you for encouraging me to exercise and I'm over 40 years younger than you. It's pretty easy to keep going with this cycling thing when I have someone so amazing to look up to.

So have a think about who in your life inspires you, who is doing just what you would love to do? We don't need to compare ourselves to them or feel bad when we don't achieve what they have, but we can set our goals right next to them and see how close we can come.

Just to finish today I wanted to let you know about the other people who inspire me.

Firstly there is my husband who also has a chronic health issue and at times is very unwell. Yet when he is able, he rides his bike, he gets outside, he enjoys the sunshine and he keeps going. I think he's incredible. It took him many years to encourage me to finally discover the joy of cycling but his persistence paid off and I'm so grateful for it.

Two other people who really inspire me are my parents. They have both had their own health challenges and yet they take diligent steps regularly to overcome their barriers and to keep moving. My parents will be 70 in two years time and you would never know by looking at them. They are both strong and fit and motivated and they live every day to the full. I'm so grateful to have parents that I can look up to like that.
It is such a true blessing.

When we look around us, We see other people who have overcome seemingly insurmountable obstacles to achieve their goals. Who take each moment that God gives them and do the very best they can with what they have. So I encourage you today to let those people inspire you.

You never know how achieving your goals will inspire those around you to set theirs and achieve amazing things.

So my top three tips for achieving your goals are to;
Consider what is important to you and what you value most,
To discover your why?
&
to be inspired by someone who is currently doing what you'd love to do.

So grab your journal, take out a piece of paper or use your phone to write down those things that anchor you and can Be your foundation to achieving your gorgeous goals.

I have created a gorgeous goal planner for you that you can download and print after signing up for the Strong & Courageous newsletter. It helps to set out your goals for the next month, quarter, six months and year.You can find the link here.

There are also beautiful goal planners out there that will help you get your ideas on paper. I find that when I write ideas down, they become more tangible and even the process of writing them down brings more clarity.
So whether it's pretty, minimalist or purely practical find your favourite way to write out your Values, Why and your inspiration.

A gorgeous friend of mine gave me beautiful yet wildly practical goal-setting planners and a journal this week. I wonder how she knew how much I love goal setting? Thank you Marian. You're so incredibly loving and thoughtful.

You can listen to the podcast episode that this blog post is based on here.

If you know anyone who will be blessed by this blog post please share it with them. It is my joy to encourage you on your journey to reaching and achieving your goals.
In their hearts humans plan their course, but the Lord established their steps. Proverbs 16:9
Trust in the Lord with all your heart, and lean not on your own understanding; in all your ways acknowledge Him, and He will make your paths straight. Proverbs 3:6
May He give you the desires of your heart and make all your plans succeed. Psalm 20:4
When we seek God and His will for our lives, He transforms our desires and aligns them with His.