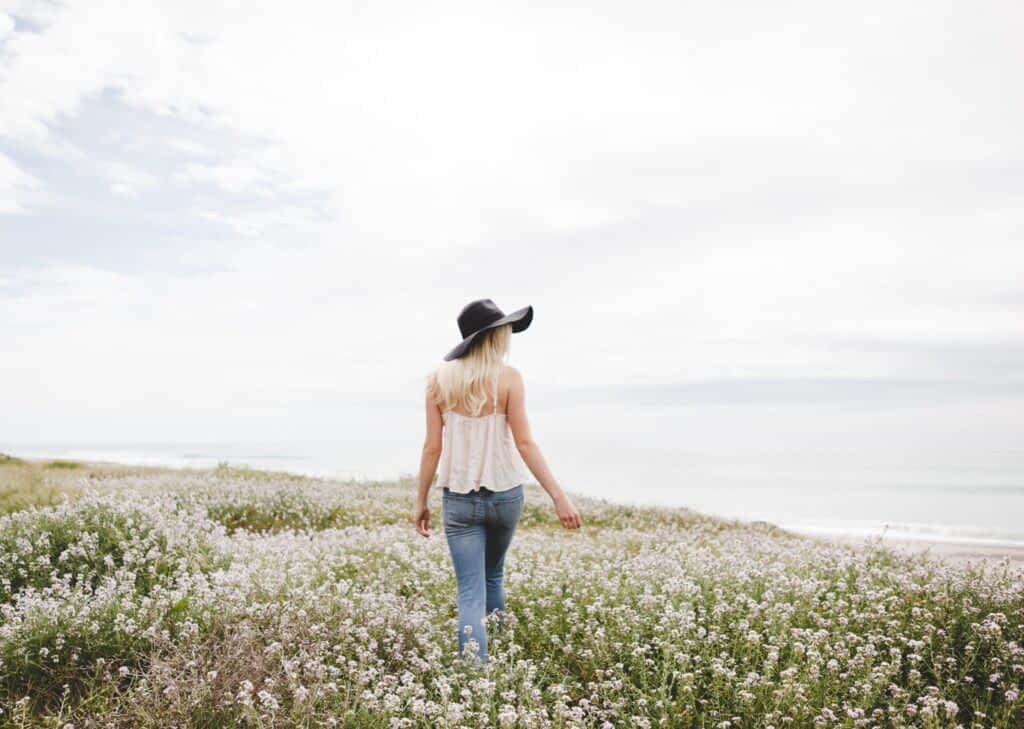 Today I'd love to talk to you about gratitude and how to incorporate this into your every day.
Gratitude is something that I have learnt over the years. I have learnt to put this into practice and now it comes so naturally but in the beginning, it took focused effort to consider the things that I am grateful for. If you haven't listened to my story yet I encourage you to listen to episode two of the joyful morning wellness podcast show and this will help to explain my gratitude used to be difficult for me. You can find the link here.

A beautiful Scripture about gratitude is from the Psalms

The LORD is my strength and my shield; my heart trusts in him, and he helps me. My heart leaps for joy, and with my song I praise him.

Psalm 28:7

Studies now suggest also that gratitude can have a number of health benefits the greater good magazine from the University of California, Berkley mentions that a number of studies indicate that gratitude can improve sleep for patients with chronic health conditions such as heart failure and chronic pain compared with their less grateful counterparts.
The study found that more grateful people sleep better because they have fewer negative thoughts and more positive ones at bedtime.

One study showed that people with neuromuscular disease who practised gratitude for three weeks reported significantly better sleep at night and feeling more refreshed than the control group.

Studies continue into the benefits of gratitude in reducing stress, increasing happiness and positive emotions as well as the benefits for heart health.

These results are encouraging and future studies will help us to understand the effects of gratitude more on our bodies and minds.

I wrote an article a few years ago about how gratitude impacted my own life. For those who know my story, I have struggled in the past with depression, anxiety, chronic pain from endometriosis as well as heartache from infertility. You can read the blog post and listen to the podcast episode 'My infertility journey' here to hear my story.
It was around two years ago that my mind started to shift and I started to be grateful for everything that I have.
I want to read you a short section of the blog post

I have since learned through being still and observing, listening to others, my job as a nurse, prayer and meditation on God's Word that life is full of struggles. However in spite of this there is still beauty. There are the simple things that we run past and sometimes sadly miss.
There are sunrises and birds singing, hugs from loved ones and cups of coffee with friends. There are newborn babies and nieces and nephew's. Fresh flowers and long walks. There are quiet places to reflect and warm summer days to relax in, there are simply too many things to be thankful for. I by no means have it all figured out.
Like everyone I have days that are difficult, moments where I cry and feel overwhelmed. Rather than lasting for days and weeks on end, these moments last for just that…. moments.
They are fewer and further between. They are anchored on each side by faith. They are acknowledged and walked through with strength and God's presence because I now know they will not last forever.

'In everything give thanks.' Rebecca Jungic

The blog post I wrote is called 'in everything give thanks' You read it here.

So where did gratitude start for me?

When I was struggling with the pain of infertility, gratitude started small, it's started in giving thanks every day for the little things.
So each day when I woke up, I started by being grateful for being alive, for opening my eyes, and for the gift of sight. I then continued by being grateful for sunshine, for the warmth on my skin and for the ability to be present in the moment.
Taking time to recognise the beauty that was around me.
This has become an everyday part of my life and it is something that I encourage you to do.

When you wake up in the morning, take a moment, recognise that you have breath in your lungs and that today is a new day. Consider the fact that you have just opened your eyes and that your body allows you to get out of bed. If you are having a day where you have pain consider that you have woken up today and that today is another opportunity to be grateful.

You have just been grateful for this beautiful gift. Tomorrow you can work on more things to be thankful for. The next day I encourage you to walk over to your window, your balcony, or your backyard and stand there. Close your eyes and listen.
What do you hear?
Do you hear the birds singing, music playing in the background? If you have been given the gift of hearing, be thankful for that. Really, what do you hear?
What do you feel?
Do you feel the warmth on your skin? A cool breeze gently passing you by? stand there, even if it's just for a moment and be present. Today you are alive and that is simply amazing.

One thing that has really helped me has been learning about the human body, how intricately created we are. How astounding our bodies are. When we realise that and then we recognise that we are alive and breathing it is truly miraculous and another thing to be thankful for.
That's a daily practice for me now.
Each morning when I wake up, I give thanks to God that I am alive. I still go to the window and I look out each day. I look at the clouds in the sky, I see the birds fly past, watch the leaves blowing in the breeze. When I go for a walk I often look up and watch the sunlight dancing through the leaves.
It's so beautiful.
I love slowing down and experiencing all those little things. Gratitude helps you to be present in the moment and to acknowledge the gift of today.
I always make sure I stop for a moment and consider the beauty of the day.

For many years I never saw it, but it was there waiting for me, it was waiting for me to see and to truly appreciate. I used to think every day was just another day. I took them for granted and one day simply washed into the next. Now every day is a new opportunity to soak it all in, to live in Gods presence and to appreciate every moment.

I do keep a prayer journal and I do write down answers to prayer, beautiful scriptures and what I am grateful for but I find personally that keeping a journal is something that I don't do every day.

I do recommend it though if it will help you to consider your life and all the things that you can be thankful. I encourage you to use a notebook, take a moment at the end of your day and write down three things that you are thankful for.

Sometimes when life gets busy, you're hectic or going through troubling times it can be hard to find things to be grateful for. That's why journaling can help you can organise your thoughts and writing them out is a great place to start.

Each day when you write out your points of gratitude try to write down three new things each day.
Now I encourage you that no matter how difficult your situation is we can all find 21 things in a week to be grateful for. When you look at this at the end of your week and consider them I am quite sure that you will start to see your life differently.

I know in my own life, being thankful to God has played a pivotal role in transforming my outlook and even my personality.
I remember that I used to ask why a lot.
I used to ask why I had endometriosis and why I have had to live with infertility for such a long time. I don't really ask why any more.

I have now recognised that I can even be grateful for the difficult times in my life. This is for a few reasons. During challenging times this is when I draw closer to God it is also an opportunity to appreciate the times when life runs more smoothly.
So what am I grateful for now after having practised gratitude for two years?
I am now grateful for the roof over my head, for the food that I eat, that I have a car that is reliable and gets me to where I need to go. I am thankful for my husband and my family and friends. I am thankful for the challenges that I have been through and I am thankful that I don't have near as much pain as I used to.

I would never have understood how beautiful it is to not have pain had I never experienced debilitating pain in the past. I appreciate being able to move freely, I appreciate going for a bike ride with my husband through our beautiful city or trail rides through the bush. To be perfectly honest I am grateful for more things then I can possibly mention.

So then how has this benefited my life?

I know that it has helped to fill me with joy, I don't complain very much any more, I think I'm probably a lot more pleasant to be around then I once was and I don't worry so much.

I wanted to read you one last part of the blog post I wrote about gratitude,

Enjoy the simple things. Be thankful for the small mercies in your life. Praise God through the storm and when he gently walks with you through the peaceful times. Seek council from those wiser than you. If you have too much to carry let someone carry part of it for you. Help others and be a blessing in someone else's life. Pray. Read God's Word. It gives life abundantly.

In everything give thanks- Rebecca Jungic

Endometriosis does not have the last say.

I give thanks to the Lord; for He is good, for his mercy endures forever

Psalm 136:1

Have a truly beautiful day, and remember; start with the little things and you will find so many moments for gratitude.
For inspiration, tips on healthy living and joyful encouragement: You can find plenty of the good stuff on the Joyful Morning Wellness Blog Page by clicking here . For Coaching advice on living a healthy nourished life you can discover motivation here. The Joyful Morning Wellness Podcast show can be found here too. A place filled with gratitude, grace and motivation to live a joyful, nourished life.
Are you ready to live your vision of wellness?If you are ready to take the next step and develop strategies to create gorgeous habits that will nourish your body and soul contact Rebecca at Joyful Morning Wellness for Coaching Sessions here or find the contact details over at the home page here.
The Psalm 30:5 Endo & Infertility Facebook Support Group can be found here.
Please share it with your loved ones. A place filled with gorgeous inspiration for women living with Endometriosis, PCOS & Infertility.